|  PRODUCT TYPE | ESTIMATED SHIPPING TIME |
| --- | --- |
| Wood Framed Signs | 3-7 Business Days |
| Hanging Canvas Prints | 3-7 Business Days |
| Customs | 3-7 Business Days |
| Lighting | 3-7 Business Days |
Please note that shipping times are estimated from the date your order is placed
---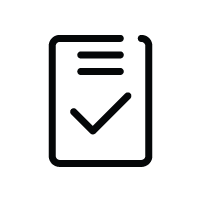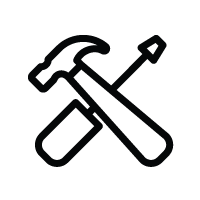 2. WE PRINT, CUT, & BUILD YOUR ORDER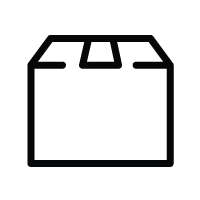 ---
- FREQUENTLY ASKED QUESTIONS -
- When will my order ship?
All orders are made to order. This means that your order will not be created until it has been submitted. Your order will be processed as soon as possible, but we do try our best to complete the oldest orders first. Please take note of the shipping time frame listed in the description for each product. Most orders ship within 2 - 5 business days from the time your order is received.
- Do you offer multiple shipping options?
Unfortunately we do not offer expedited shipping at this time. However, we hope to offer this service in the future to better serve our customers who need to rush an order.
- How are my items shipped?
Your items are picked and packed in the order that they are received. There are certain product types that do not ship together. For instance, if you ordered a wood-framed sign and a wood wall photo, those items will be split and shipped separately. If you receive a partial order, please know that we are doing our best to ship the remainder of your items in a timely manner and as close to the other items as possible.
- Do you provide tracking information for my order?
Yes. Once your order has been fulfilled you will receive a shipment notification by email. This email will be sent to the address you used when you placed the order and will include a tracking number. If you ordered multiple items there is a chance that the items could be split and shipped in separate packages. We do our best to ship all of your items as close together as possible. If your order is split, you will receive separate shipping notifications per package.
- Can I change my shipping information?
If an address is entered incorrectly on your order, please contact Customer Support as soon as possible so that a correction can be made. If the order has not shipped, we can make the necessary changes. We are unable to make changes once the order has been shipped and are not responsible for packages sent to incorrect addresses entered by the customer.
If the order is returned to us due to wrong or insufficient address, the customer is responsible for return shipping. 
You can change your saved addresses at any time by updating your account information.
- I only received part of my order. When will the rest ship?
Due to differing ship times across our products, your items may arrive at different times since we like to get them out to you as soon as they become available. So, if you've only received part of your order, don't worry - we havent forgotten about it! As soon as a label is printed for the items you're expecting, you will receive an email with a new tracking number for that shipment!
- Do you offer international shipping?
Yes, we do offer shipping to Canada. We also offer shipping to Alaska and Hawaii.
- My question isn't answered here - is there someone I can talk to? 
Of course! Email us at Support@smallwoodhome.com and one of our Customer Support Representatives will be happy to help you with your inquiry. Thanks for visiting!